The Belief:
MoveModern.com endeavors to bring attention and support for the preservation of modern archtitecture.
We believe our built environment is a direct reflection of our history, values, and society. By focusing our
attention on preserving modern neighborhoods and buildings, we safeguard the legacy of an important
movement in our past.
The Intention:
By connecting the community of concerned individuals, MoveModern.com hopes to unite the modern
community in protecting the legacy of this important movement. We believe that preservation is more than
saving one building; raising awareness, increasing community involvement, and grassroots action are the
keys to perserving modernism for future generations. In accordance with these principles, MoveModern.com
aims to promote modernism by providing educational resources to members, facilitating the dispersment of
knowledge from professionals to laymen, and encouraging enthusiasts to join the modern movement!
Take Action:

MoveModern.com is dedicated to protecting our modern history whether it be a glass and steel skyscraper
or the house next door. We open the dialogue and ask that you participate by posting pictures of endangered
buildings, sharing success and failure stories, and taking local action! Learn more about saving modern with these resources.
If you are interested in participating in our effort please contact us here.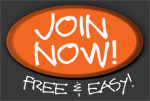 Print | E-mail


---
Powered by AkoComment Tweaked Special Edition v.1.4.6
AkoComment © Copyright 2004 by Arthur Konze - www.mamboportal.com
All right reserved